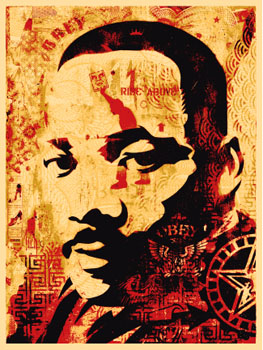 In this time of despair and pain, hope, peace and reconciliation could not be more relevant. Let us remember Dr. King. Let us not sentimentalize Dr. King. But let us particularly engage with the obedience, patience, non-violence, boldness, and integrity he displayed. Let us not raise him up too high, for he would most likely defer to the shoulders he stood on, as we may stand on his shoulders today. Mostly, let us understand the root of his metaphors and imagery and the source of his hope in the God who saves (Yeshua!) and the One who is near (Emmanuel!).
Amos 5:24 (Peterson's
The Message
)
"Do you know what I want?
I want justice—oceans of it.
I want fairness—rivers of it.
That's what I want. That's all I want."
"Up To The Mountain (MLK Song)"
by Patty Griffin
I went up to the mountain
Because you asked me to
Up over the clouds
To where the sky was blue
I could see all around me
Everywhere
I could see all around me
Everywhere
Sometimes I feel like
I've never been nothing but tired
And I'll be walking
Till the day I expire
Sometimes I lay down
No more can I do
But then I go on again
Because you ask me to
Some days I look down
Afraid I will fall
And though the sun shines
I see nothing at all
Then I hear your sweet voice, oh
Oh, come and then go, come and then go
Telling me softly
You love me so
The peaceful valley
Just over the mountain
The peaceful valley
Few come to know
I may never get there
Ever in this lifetime
But sooner or later
It's there I will go
Sooner or later
It's there I will go